StreetStrider Helmet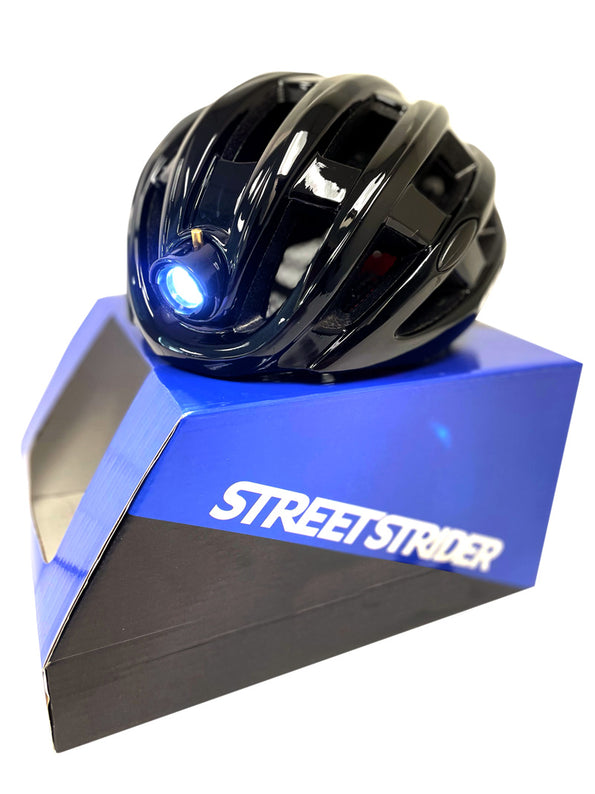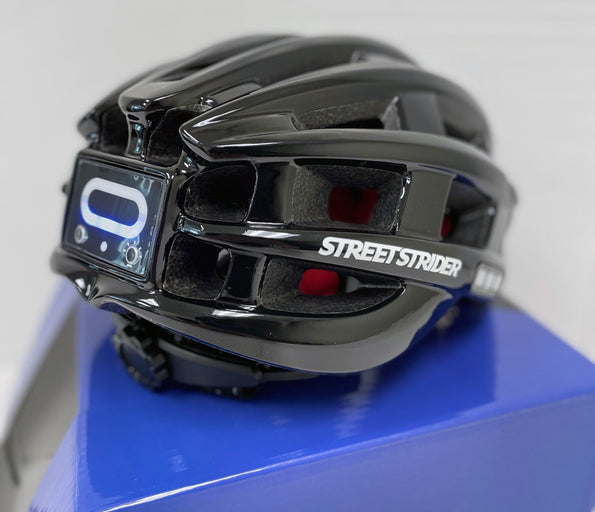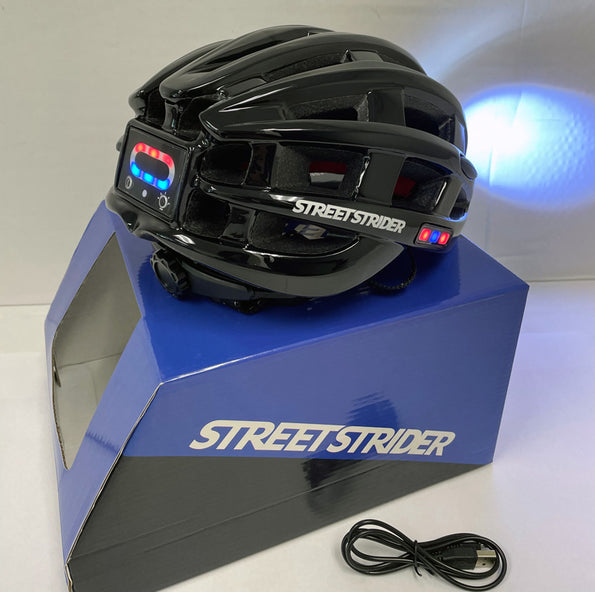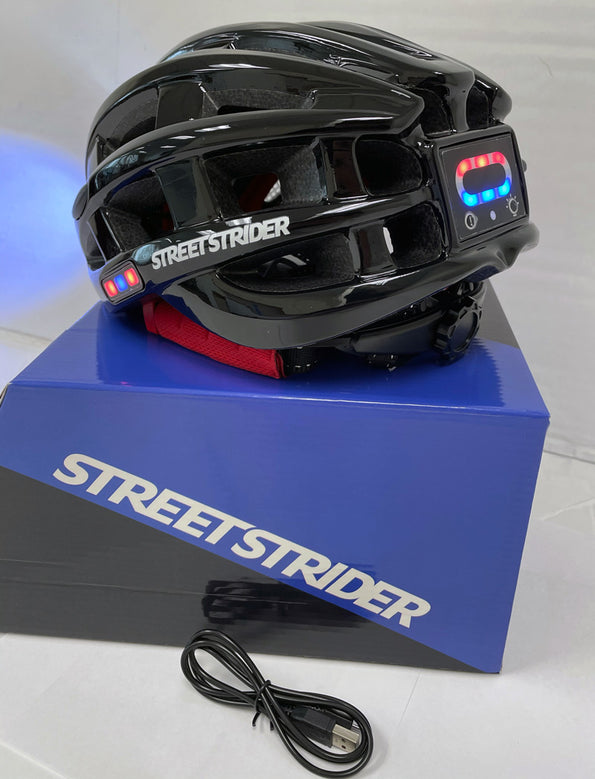 StreetStrider Helmet
The StreetStrider helmet can be adjusted to any size so that the helmet fits your head circumference perfectly. The inner lining and ventilation holes give you a comfortable feeling and keep your head cool when riding.
Also, stand out on the road with bright white LEDs for ultimate visibility to be seen. Ride confidently that the helmet lights will be visible no matter which angle you're approaching from with lights on the front, sides, and rear.
*USB light charger included.